Even when you're not actively using resources from your social network, you can still be a resource for someone else. This could mean helping someone in your career field solve a work-related problem. In some cases, it could mean that you're the right person for a new job that someone in your social network is looking to fill.
All the social networking benefits covered so far provide the basis for this ultimate benefit. The Internet is always on, and you can keep your social network informed about your current skills, job status and career goals. Also, your associates may have contacts who would appreciate being introduced to someone with your skills and experience. You may receive inquiries about jobs you're qualified for, but that you may have never have considered.
If you have a strong social network, don't be surprised if someone contacts you looking for someone with your skills and experience. If your profile is online, you could hear from people you've never met. Recruiters and prospective employers often look at professional Web sites like LinkedIn in hopes of making new connections (this author has had two employers find her thanks to her LinkedIn profile.) If you're not interested in a job offer, be upfront and honest about why so you can keep the trust you've built with that social network connection.
Connect over to the next page for lots more information about how social networking can help your career.
Related Articles
Sources
Balderrama, Anthony. "Is getting a job really about who you know?" CNN. Sept. 16, 2010. (Sept. 21, 2010)http://articles.cnn.com/2010-09-16/living/cb.who.you.know_1_job-hunt-job-seekers-connections

Economist, The. "Mining social networks, Untangling the social web." Sept. 2, 2010. (Sept. 19, 2010)http://www.economist.com/node/16910031

Knutson, Ted. "It's All About Who You Know -- and Who They Know." The Washington Post. Jan. 25, 2009. (Sept. 19, 2010)http://www.washingtonpost.com/wp-dyn/content/article/2009/01/24/AR2009012400586.html

MyJobGroup.co.uk. "Twitter Users Top Of The File For Job Interviews." July 1, 2010. (Sept. 19, 2010)http://www.myjobgroup.co.uk/media-centre/press-releases/twitter-users-top-of-the-pile-for-job-interviews.shtml

Ott, Bryant, Backsmith, Nikki, and Royal, Ken. "Job Seekers: Personal Connections Still Matter." Gallup Management Journal. Gallup, Inc. May 8, 2008. (Sept. 19, 2010http://gmj.gallup.com/content/106957/personal-connections-still-matter.aspx

Van Vlooten, Dick. "The Seven Laws of Networking: Those Who Give, Get." Science. American Association for the Advancement of Science. May 7, 2004. (Sept. 19, 2010)http://sciencecareers.sciencemag.org/career_magazine/previous_issues/articles/3010/the_seven_laws_of_networking_those_who_give_get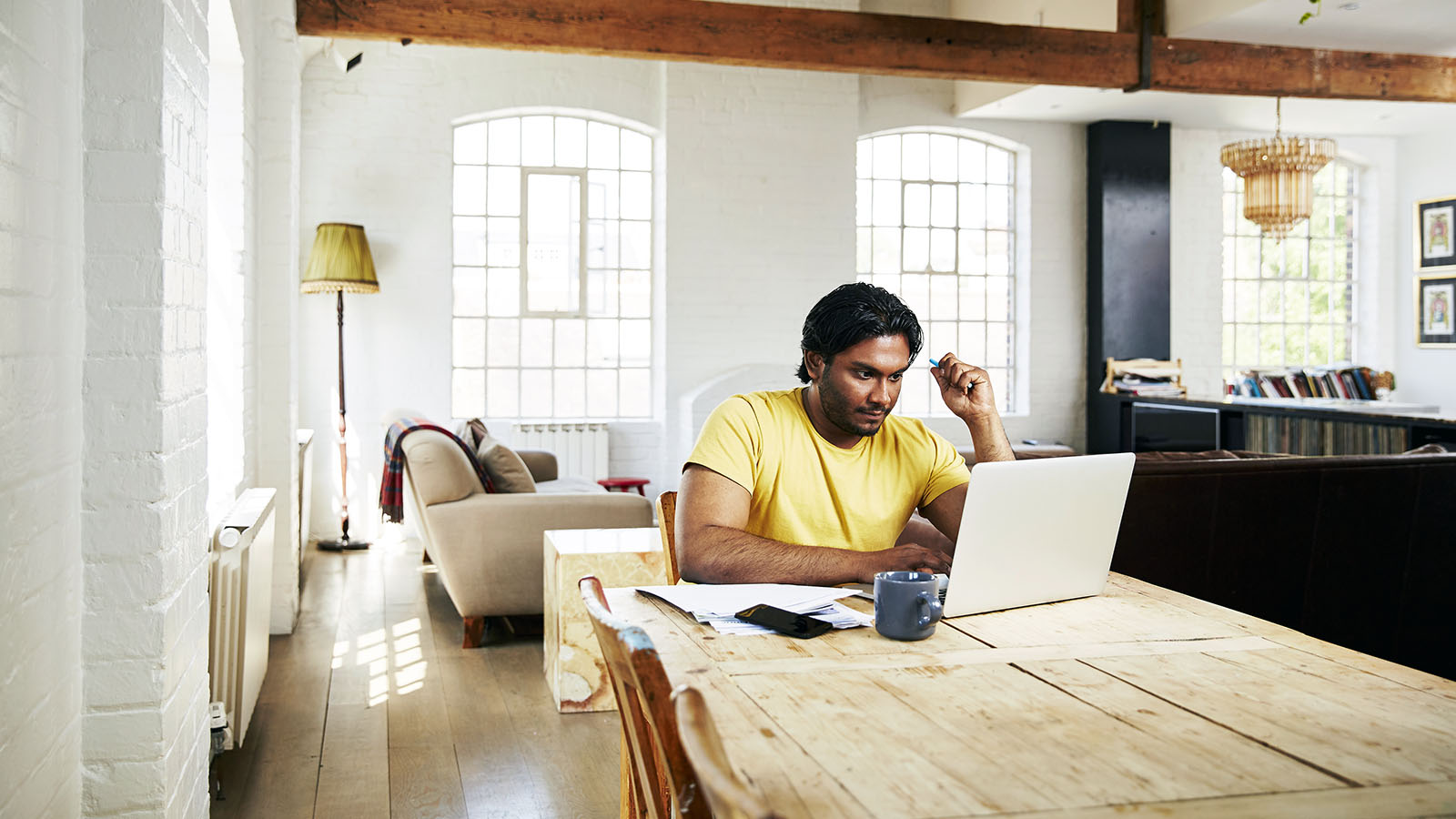 Up Next
If you're new to working from home, it might not be the dream you were expecting. But we have 10 helpful tips to make your teleworking days productive.
---