It's easy to forget that Facebook is about building a network online. It's not just a platform for Farmville games or an online photo album. It's also a tool that lets you create a network of contacts that you may be able to leverage in the future. Adding your boss as a friend on Facebook includes your boss in that network of contacts.
How can this come in handy? Imagine your boss accepts a new position at a different company. Your boss finds success there, leading a division and building out a new team. One day, your boss thinks it might be a good idea to offer you a position at the new company -- a position with more opportunity and better compensation than what you receive at your current position. Befriending your supervisor on Facebook back when you both worked at the same company might be the link you need to get that invitation.
You may also find your boss to be a great resource for projects outside of work. If you share the same interests or value the same organizations, you may be able to network with your boss to achieve goals or complete projects outside of work. Ultimately, this relationship might bring benefit to your community.
While these are just a few reasons to consider adding your boss as a friend on Facebook, every person's situation is unique. Before you hit that "Accept" button, consider your own work environment and relationship with your boss. Don't add someone out of a sense of obligation without considering all the consequences.
Learn more about social networks by following the links below.
Related Articles
Sources
Balderrama, Anthyony. "Should your boss be your Facebook friend?" CNN. Jan. 28, 2009. (Sept. 17, 2010) http://articles.cnn.com/2009-01-28/living/cb.facebook.boss.friend_1_facebook-friend-online-networking-social-networking

Cowan, Kristina. "When Your Boss Wants to Friend You on Facebook." PayScale. May 9, 2008. (Sept. 16, 2010) http://blogs.payscale.com/salary_report_kris_cowan/2008/05/post.html

Hansell, Saul. "Let Your Boss Find Your Facebook Friends." The New York Times. Dec. 15, 2008. (Sept. 17, 2010) http://bits.blogs.nytimes.com/2008/12/15/let-your-boss-find-your-facebook-friends/

Huhman, Heather. "Are you Facebook friends with your boss? Should you be?" Examiner.com. Sept. 8, 2010. (Sept. 16, 2010) http://www.examiner.com/entry-level-careers-in-national/are-you-facebook-friends-with-your-boss-should-you-be

Leviashvili, Sean. "Should You Friend Your Boss on Facebook?" MainStreet. Oct. 16, 2008. (Sept. 16, 2010) http://www.mainstreet.com/article/career/employment/should-you-friend-your-boss-facebook

Nichols, Michelle. "Facebook friend your boss? Americans say no." Reuters. Feb. 25, 2010. (Sept. 17, 2010) http://www.reuters.com/article/idUSN2419924420100225

Owyang, Jeremy. "Help! My Boss Wants To Be My Friend On Facebook." Web Strategy. Sept. 4, 2009. (Sept. 16, 2010) http://www.web-strategist.com/blog/2009/09/07/help-my-boss-wants-to-be-my-friend-on-facebook/

Salam, Reihan. "The Facebook Commandments." Slate. Sept. 25, 2007. (Sept. 17, 2010) http://www.slate.com/id/2174439/

Sixel, L.M. "Working: Should you 'friend' your boss?" The Houston Chronicle. June 9, 2010. (Sept. 17, 2010) http://www.chron.com/disp/story.mpl/business/sixel/7045220.html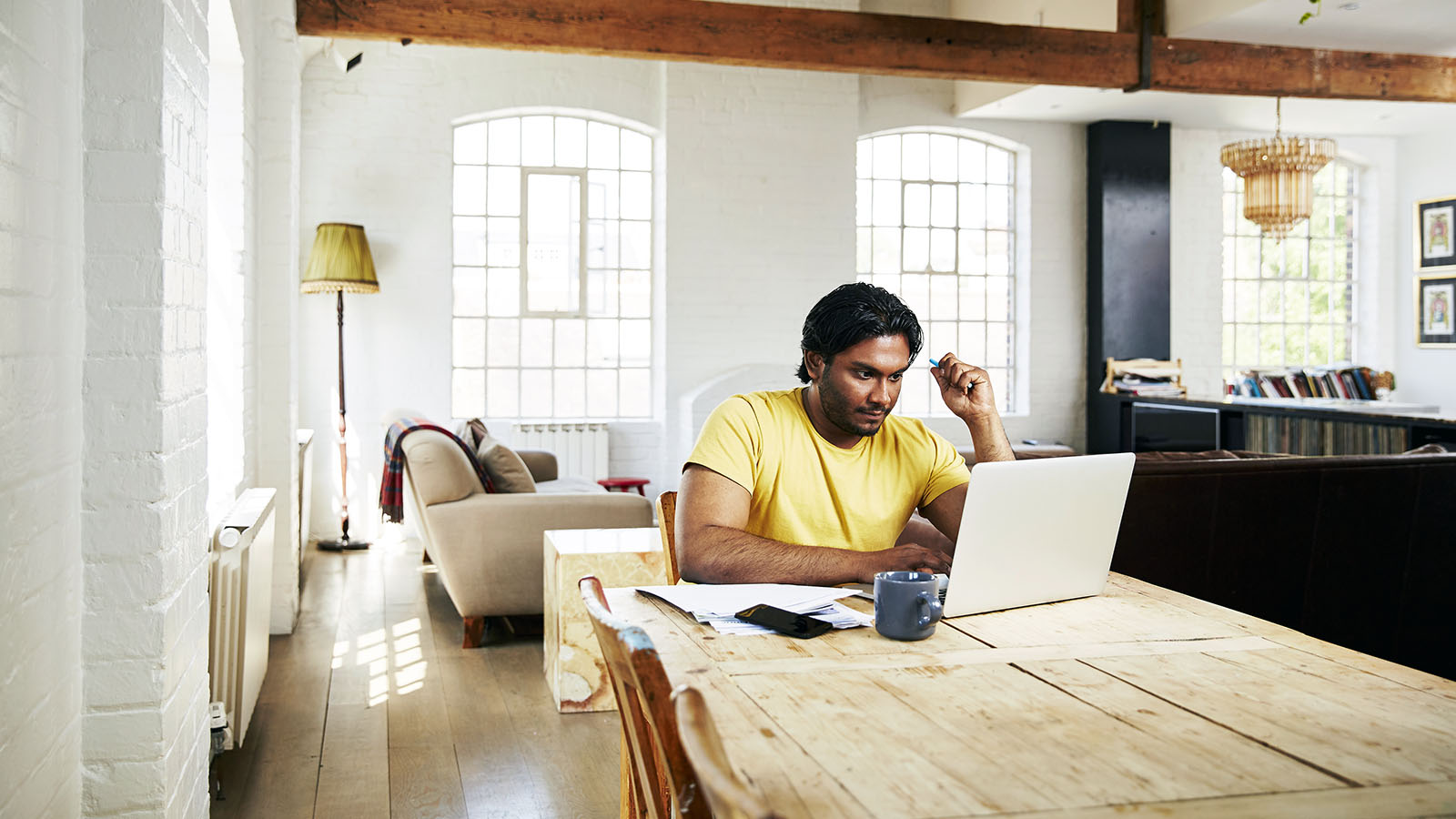 Up Next
If you're new to working from home, it might not be the dream you were expecting. But we have 10 helpful tips to make your teleworking days productive.
---