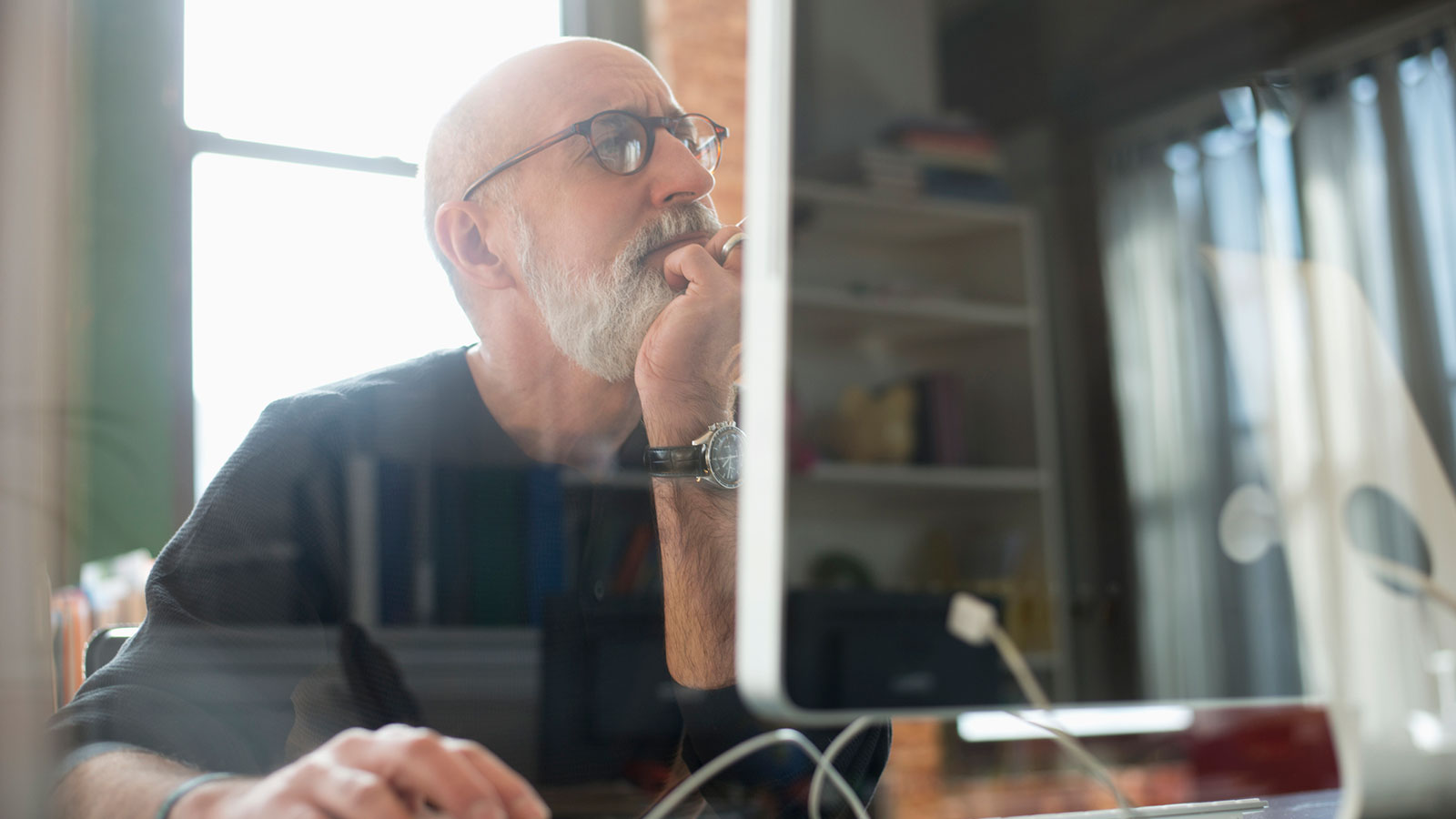 Up Next
How can you get out of giving a professional reference if you don't want to? HowStuffWorks has some tips.
---
Author's Note: 10 UAV Jobs of the Future
I'll admit it, drones freak me out. There's just something about an insect-like robot hovering 2 feet over my head that screams "futuristic surveillance state!" I'm not super-psyched about a world in which Amazon delivery drones darken the skies like a swarm of UPS locusts. Or a future reality in which urban street corners are policed by the glowing red eyes of airborne security cameras. Commercial drones absolutely have their place – search and rescue seems like a no-brainer – but I'm actually with the FAA on this one. Let's make sure these drones are safe and that privacy is well-protected before setting them loose in America's skies.
Related Articles
More Great Links
Sources
AeroVironment. "Agriculture" (April 10, 2015) http://www.avinc.com/public-safety/applications/agricultural

Annear, Steve. "Somerville using drones to survey snowy building roofs." The Boston Globe. Feb. 19, 2015 (April 10, 2015) https://www.bostonglobe.com/metro/2015/02/19/somerville-using-drones-survey-snowy-building-roofs/qYXOJ6X3iBaur854JFnuPJ/story.html

Association for Unmanned Vehicle Systems International. "Economic Report" (April 10, 2015) http://www.auvsi.org/econreport

BBC News. "Google buys high-altitude drone firm Titan Aerospace." April 15, 2014 (April 10, 2015) http://www.bbc.com/news/technology-27035385

Bensinger, Greg; Stevens, Laura. "Amazon, in Threat to UPS, Tries Its Own Deliveries." The Wall Street Journal. April 24, 2014 (April 10, 2015) http://www.wsj.com/articles/SB10001424052702304788404579521522792859890

BP. "BP Alaska: Unmanned Aerial Vehicle (UAV) Testing." Dec. 7, 2012 (April 10, 2015) https://www.youtube.com/watch?v=UO0rgiS3wgw

Crovitz, L. Gordon. "Amazon's Drones Exiled to Canada." The Wall Street Journal. April 5, 2015 (April 10, 2015) http://www.wsj.com/articles/l-gordon-crovitz-amazons-drones-exiled-to-canada-1428270643

DeMarban, Alex. "Broken pipe sprays oily plume across snowy tundra at Prudhoe Bay." Alaska Dispatch News. April 29, 2014 (April 10, 2015) http://www.adn.com/article/20140429/broken-pipe-sprays-oily-plume-across-snowy-tundra-prudhoe-bay

Dent, Steve. "Rescue drone that can search buildings wins $1 million prize." Engadget. Feb. 9, 2015 (April 10, 2015) http://www.engadget.com/2015/02/09/flyability-gimball-rescue-drone/

Evans, Carter. "Paparazzi now using drone to hunt down and photograph stars." CBS News. Aug. 23, 2014. (April 16, 2015) http://www.cbsnews.com/news/paparazzi-take-to-the-skies-to-pursue-stars-with-drones/

FAA. "Section 333" (April 10, 2015) https://www.faa.gov/uas/legislative_programs/section_333/

Fairbanks Convention and Visitors Bureau. "Trans-Alaska Pipeline." (April 10, 2015) http://www.explorefairbanks.com/go/energy/trans-alaska-pipeline/27

Kass, Benny L. "Drones could get expanded role in real estate." The Washington Post. Jan. 26, 2015 (April 10, 2015) http://www.washingtonpost.com/blogs/where-we-live/wp/2015/01/26/drones-could-get-expanded-role-in-real-estate/

Gray, Sarah. "Terrifying riot drone is equipped to shoot paint balls, plastic bullets and pepper spray." Salon. June 19, 2014 (April 10, 2015) http://www.salon.com/2014/06/19/terrifying_riot_drone_equipped_to_shoot_paint_balls_plastic_bullets_and_pepper_spray/

Grobart, Sam. "See the Drone That Is Years Ahead of Google and Facebook." Bloomberg Business. Nov. 11, 2014 (April 10, 2015) http://www.bloomberg.com/news/videos/2014-11-12/see-the-drone-that-is-years-ahead-of-google-and-facebook

Hood, Grace. "From Battle to Birds: Drones Get a Second Life Counting Critters." NPR. April 25, 2013 (April 10, 2015) http://www.npr.org/2013/04/25/179017548/from-battle-to-birds-drones-get-second-life-counting-critters

Jansen, Bart. "FAA unveils drone rules; Obama orders policy for agencies." USA Today. Feb. 16, 2015 (April 10, 2015) http://www.usatoday.com/story/news/2015/02/15/faa-drone-rule/23440469/

Johnson, Ted. "Filmmakers Get Permission to Use Drones in the U.S." Variety. Sept. 25, 2014 (April 10, 2015) http://variety.com/2014/artisans/news/faa-expected-to-permit-use-of-drones-on-film-sets-1201313650/

Kolpack, Dave. "Where's the Future Aviation Boom? Drone Jobs." The Associated Press. Dec. 12, 2013 (April 10, 2015) http://jobs.aol.com/articles/2013/12/12/wheres-the-future-aviation-boom-drone-jobs/

Madrigal, Alexis C. "Inside Google's Secret Drone-Delivery Program." The Atlantic. Aug. 28, 2014 (April 10, 2015) http://www.theatlantic.com/technology/archive/2014/08/inside-googles-secret-drone-delivery-program/379306/

Misener, Paul. "Amazon Petition for Exemption to FAA." July 9, 2014 (April 10, 2015) http://g-ecx.images-amazon.com/images/G/01/rowland/AmazonPetitionforExemption_July92014.pdf

Nicas, Jack. "Silicon Valley Startup Develops Drone-Delivery System." The Wall Street Journal. March 20, 2015 (April 10, 2015) http://www.wsj.com/articles/silicon-valley-startup-develops-drone-delivery-system-1426893628

Pilkington, Ed. "'We see ourselves as the vanguard': the police force using drones to fight crime." The Guardian. Oct. 1, 2014 (April 10, 2015) http://www.theguardian.com/world/2014/oct/01/drones-police-force-crime-uavs-north-dakota

Qiu, Linda. "Watch: Can Drones Help Save Wildlife Around the World?" National Geographic. Nov. 15, 2014 (April 10, 2015) http://news.nationalgeographic.com/news/2014/11/141114-drones-wildlife-poaching-animals-conservation/

Sengupta, Somini. "Rise of Drones in U.S. Drives Efforts to Limit Police Use." The New York Times. Feb. 15, 2013 (April 10, 2015) http://www.nytimes.com/2013/02/16/technology/rise-of-drones-in-us-spurs-efforts-to-limit-uses.html?pagewanted=all

Watercutter, Angela. "Drones are about to change how directors make movies." Wired. March 6, 2015 (April 10, 2015) http://www.wired.com/2015/03/drone-filmmaking/

Woody, Todd. "Drones are Becoming Energy's New Roustabouts." The New York Times. April 21, 2014 (April 10, 2015) http://www.nytimes.com/2014/04/22/business/energy-environment/drones-are-becoming-energys-new-roustabouts.html

Zuckerberg, Mark. Internet.org. "Connecting the World from the Sky" (April 10, 2015) https://fbcdn-dragon-a.akamaihd.net/hphotos-ak-ash3/t39.2365-6/851574_611544752265540_1262758947_n.pdf