Use antibacterial wipes in your desk area when your coworker starts sneezing. And encourage him to go home.
shironosov/iStock/Thinkstock
Advertisement
All of that closeness and collaboration so touted by backers of open offices has had one unintended consequence: a lot more sick days. Think about it a minute: Kids in day care and elementary school are constantly coming down with one illness after another because they're in such close contact with each other. The same happens in open plan offices. If you're in an office, or even tucked into a three-walled cubicle, and your neighbor sneezes, you're pretty well protected. But if you and your co-worker are sitting elbow to elbow, you're outta luck.
The best means of staying healthy when you're so exposed may be the simplest: Wash your hands frequently. More than 20 percent of respiratory illnesses can be thwarted simply by washing your hands, says the Centers for Disease Control and Prevention. Hand-washing also reduces your chances of getting diarrhea (ick!) by 31 percent [source: Centers for Disease Control and Prevention].
Besides scrubbing your hands regularly, wipe down your desk, keyboard and phone with antibacterial wipes, get plenty of sleep every night and encourage your co-workers or subordinates to stay home if they're ill. And you should do the same if you're coming down with something. You're most contagious the first two or three days of a cold so do everyone in your office a favor and stay home [source: Medline].
Author's Note: 10 Rules for Surviving Your Open Plan Office
I work in a home office, so I don't have to deal with cubicle farms, open plan offices or any other such office trends. Yay! But I also have no officemates, no water cooler chats and no office treats. Boo!
Related Articles
Adventures in Officeland: Is Your Cubicle a Death Trap?
More Great Links
Sources
Boss, Jeff. "Not A Fan Of The Open Office Floor Plan? Here Are 3 Ways To Adapt." Forbes. April 21, 2015. (July 10, 2015) http://www.forbes.com/sites/jeffboss/2015/04/21/not-a-fan-of-the-open-office-floor-plan-here-are-3-ways-to-adapt/

Career Bliss. "Why Nobody Likes Open-Plan Offices (and How to Survive Working in One." Aug. 19, 2013. (July 10, 2015) http://www.careerbliss.com/advice/the-downside-of-an-open-plan-office-etiquette-tips/

Centers for Disease Control and Prevention. "Handwashing: A Corporate Activity." (July 22, 2015) http://www.cdc.gov/healthywater/hygiene/hand/handwashing-corporate.html

Coalesse. "Coalesse Presents the Massaud Lounge with Canopy-the 'Concept Car' of the Office." (July 12, 2015) http://www.coalesse.com/files/documents/news/Press_Release_Massaud_Canopy_Concept.pdf

Cunningham, Isabel. "Survival Tips for an Open-Plan Office." Aug. 1, 2011. (July 10, 2015) http://www.brighthub.com/office/career-planning/articles/122567.aspx

Giang, Vivian. "5 Open-Office Plan Tweaks That Increase Productivity." American Express. Nov. 7, 2013. (July 10, 2015) https://www.americanexpress.com/us/small-business/openforum/articles/5-open-office-plan-tweaks-that-increase-productivity/

Kaufman, Lindsey. "Google got it wrong. The open-office trend is destroying the workplace." The Washington Post. Dec. 30, 2014. (July 10, 2015) http://www.washingtonpost.com/posteverything/wp/2014/12/30/google-got-it-wrong-the-open-office-trend-is-destroying-the-workplace/

Orenstein, Beth. "Can's Focus? Try These 7 Simple ADHD Concentration Tips." Everyday Health. (July 22, 2015) http://www.everydayhealth.com/adhd-pictures/cant-focus-try-these-simple-adhd-concentration-tips.aspx#01

Pavey, Sarah. "Minimizing Distractions." MindTools. (July 12, 2015) http://www.mindtools.com/pages/article/distractions.htm

Seltzer, Leon. "A Powerful Two-Step Process to Get Rid of Unwanted Anger." Psychology Today. Aug. 16, 2012. (July 12, 2015) https://www.psychologytoday.com/blog/evolution-the-self/201208/powerful-two-step-process-get-rid-unwanted-anger

Smith, Jacquelyn. "How To Ignore Distractions In The Workplace." Forbes. June 22, 2012. (July 12, 2015) http://www.forbes.com/sites/jacquelynsmith/2012/06/22/how-to-ignore-distractions-at-work/

Southwest Solutions Group. "Why Use Moveable Office Furniture Over Cubicles & Panel Systems." (July 22, 2015) http://www.southwestsolutions.com/folding-rolling-workstations/why-use-moveable-office-furniture-over-cubicles-panel-systems

Useem, Michael. "The Current Problems With Open Offices Are Temporary." The New York Times. January 14, 2015. (July 10, 2015) http://www.nytimes.com/roomfordebate/2015/01/14/are-cubicles-preferable-to-the-open-office-layout/the-current-problems-with-open-offices-are-temporary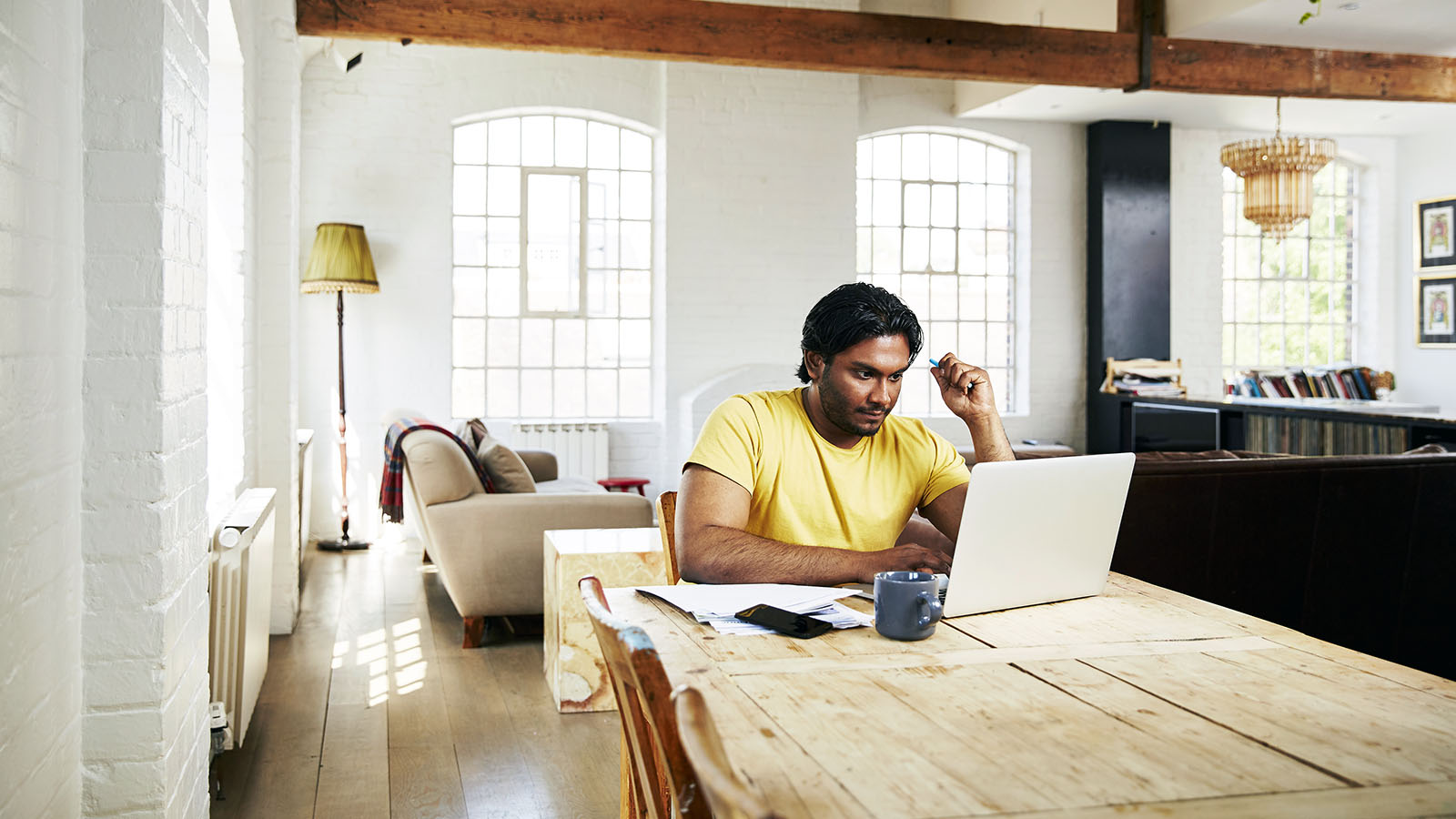 Up Next
If you're new to working from home, it might not be the dream you were expecting. But we have 10 helpful tips to make your teleworking days productive.
---